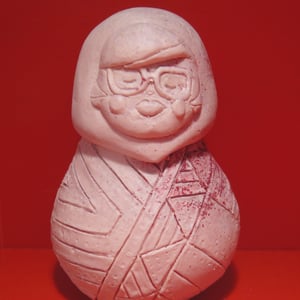 $

30.00
meet my matryoshka doll! don't mind her shyness, she's just quiet.
this is the sixth pink cast (of 6), 1 of the total 18 dolls. please note that every toy is handmade and does have some imperfections. each matryoshka is different, and has its number stamped into the bottom. these just-under-4" dolls come in a burlap bag along with a numbered card.
there is a range from pale to deeper pink among the 6 dolls; some are marbleized, and there are a few different glitter applications among the bunch. i hope you can find one to love!